Introducing an innovative and highly anticipated product, the RoundWhale Company has unveiled their latest creation in the form of an angle-adjustable foot massager embedded with advanced electrotherapy devices. This remarkable combination promises to take relaxation and pain relief to a whole new level.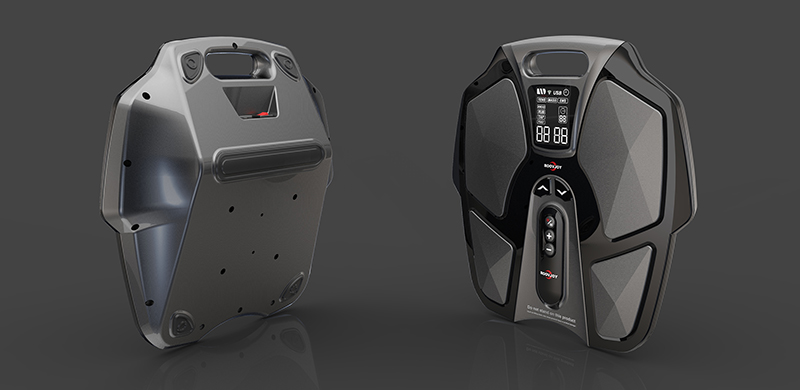 In today's fast-paced world, finding time for self-care is a rare luxury. However, thanks to RoundWhale's state-of-the-art foot massager, individuals can now enjoy a soothing massage in the comfort of their own homes. The device is designed with an array of features that aim to alleviate stress, improve blood circulation, and relieve muscle tension.
One standout feature of the RoundWhale foot massager is its angle-adjustable design. This unique capability allows users to personalize their massage experience by adjusting the device to their preferred angle. Whether sitting on the couch or resting in bed, the foot massager can be conveniently and effortlessly positioned for optimum comfort, reducing strain on the body even further.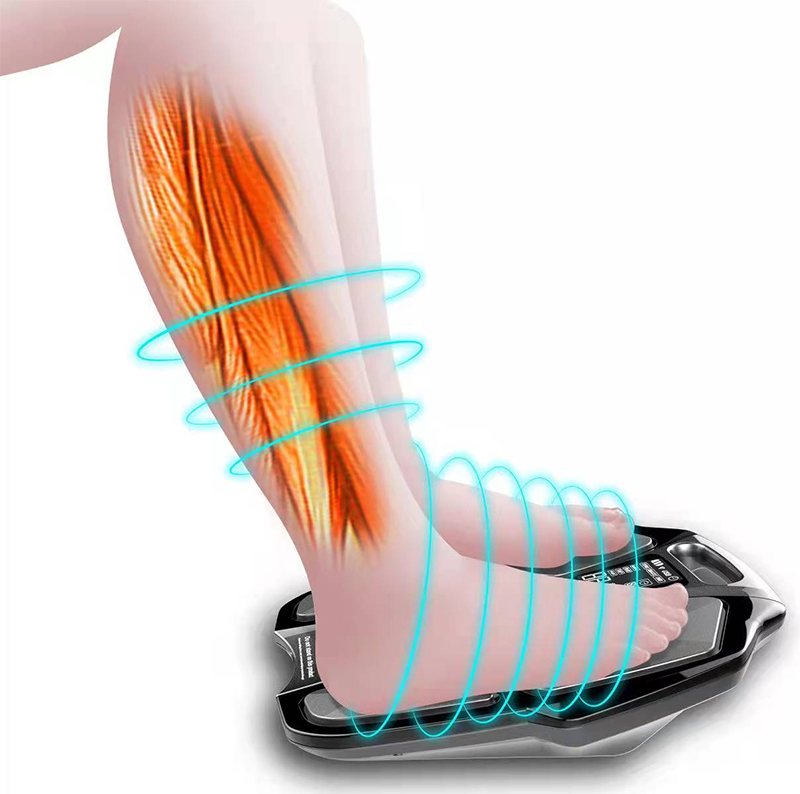 With the integration of electrotherapy devices, RoundWhale takes foot therapy to the next level. Electrotherapy has been proven to be highly effective in treating various foot conditions, such as plantar fasciitis, arthritis, and chronic pain. By combining traditional massage techniques with electrotherapy, RoundWhale's foot massager provides targeted relief to specific pressure points and stimulates the feet's natural healing process.
Moreover, the device offers multiple massage options, which can be adjusted to different intensity levels. Whether you prefer a gentle and relaxing massage or a deeper tissue manipulation, the RoundWhale foot massager accommodates a wide range of preferences, ensuring a personalized experience every time.
In terms of design, RoundWhale prioritizes user convenience and ergonomics. The foot massager comes with a remote control, allowing users to effortlessly switch between massage modes, adjust intensity levels, and set timers without the need to reach for the device itself. Furthermore, its sleek and compact design ensures that the foot massager can be easily stored when not in use, making it an ideal addition to any modern household.
Safety is also a top priority for RoundWhale, as their foot massager includes various protective features. Overheating protection is integrated into the device, ensuring users can indulge in a prolonged massage session worry-free. Additionally, the massager is designed with a soft and removable cloth cover, ensuring easy cleaning and hygiene maintenance.
The RoundWhale angle-adjustable foot massager holds the promise of rejuvenating tired feet and promoting overall well-being. By combining the convenience of personalized positioning and the therapeutic benefits of electrotherapy, RoundWhale has introduced a game-changing innovation in the world of foot massagers.
In conclusion, the RoundWhale Company's angle-adjustable foot massager infused with advanced electrotherapy devices is set to revolutionize the way individuals experience relaxation and therapy. With its versatile features, user-friendly design, and versatile treatment options, RoundWhale's foot massager is poised to become a must-have item for anyone seeking comfort, pain relief, and personal well-being.
---
Post time: Aug-10-2023